7:30
am
awake chatting away in crib
7:45 am
get her out of crib, change diaper, snuggle
(dad will often take care of this one while i get some more sleep...what a man!)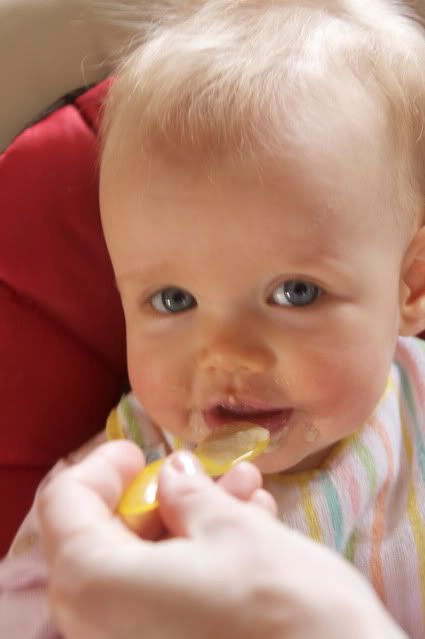 8:00 am
breakfast time- yogurt and oatmeal today
8:30 a
m
play time (this is the time i check my email, take care of things around the house, laundry, etc.)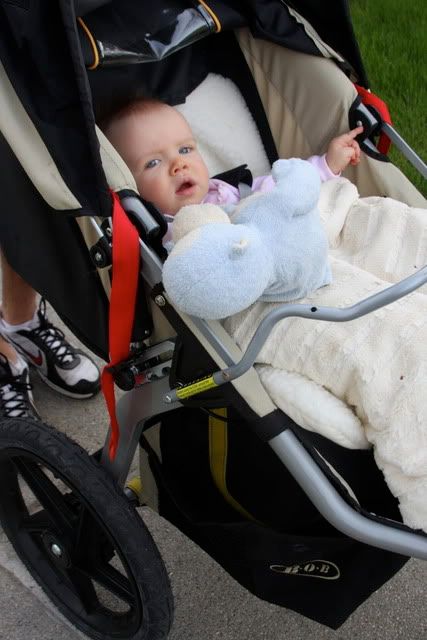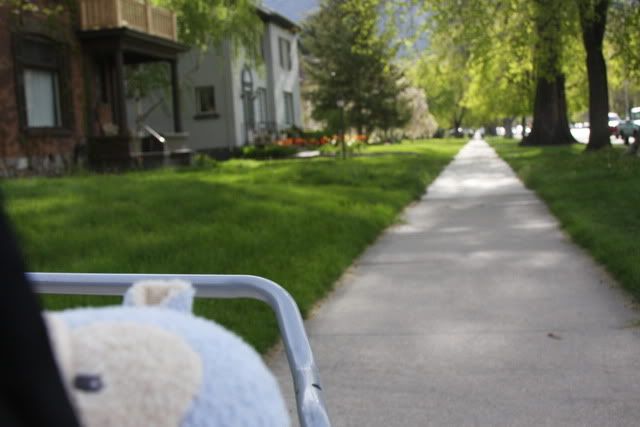 9:00 am
go for a run in the jogger. dad came this time too.
jayne loves looking around outside as we move along.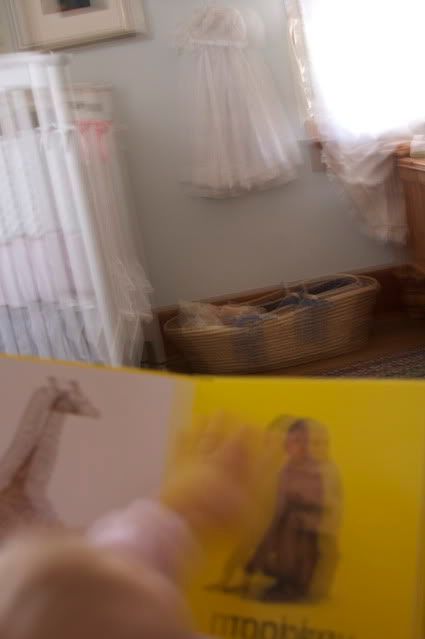 9:45 am
get ready for naptime
(read a couple books, bottle while singing songs, snuggle, down in crib with her mr. monkey)
10:00 am
down for morning nap (this is when i shower and get ready for the day)
11:45 am
awake chattin' away in crib.
i get her out, change her diaper, and play together or with her toys for a bit
12:15 pm
lunch (fruit and veggie or maybe whatever i'm having)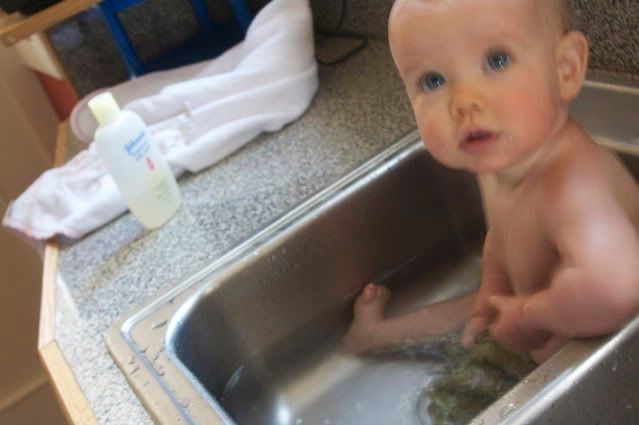 12:45 pm
bath in the sink. jayne never wants to get out.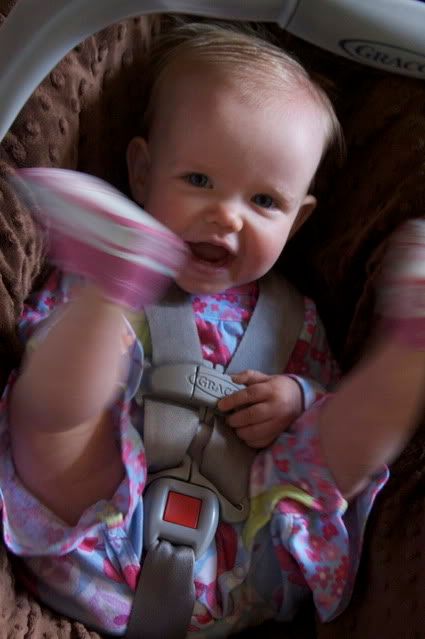 1:00 pm
get dressed and ready for the day
1:15 pm
go to park, run errands, whatever may be happening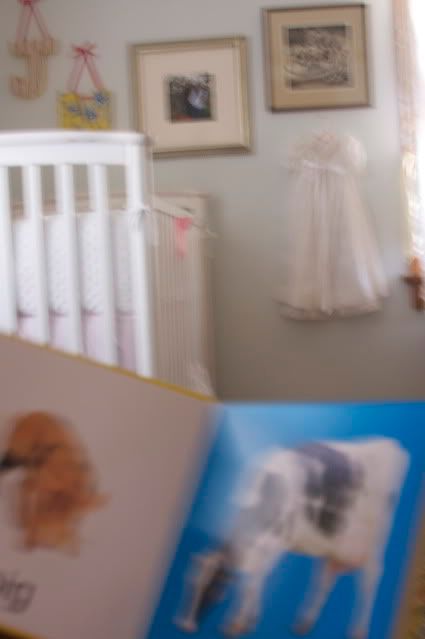 2:00 pm
get ready for nap (same routine as morning nap)
2:30 pm
down for afternoon nap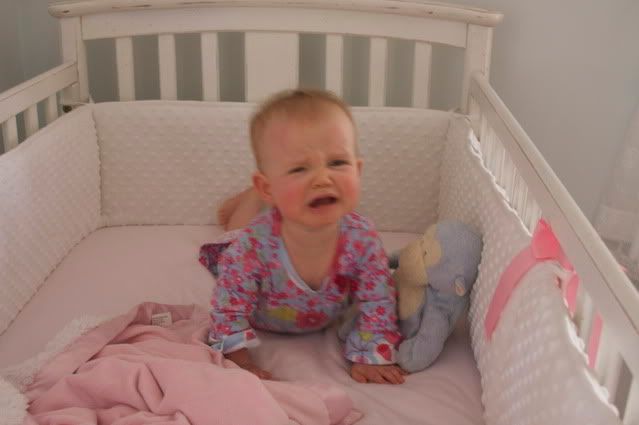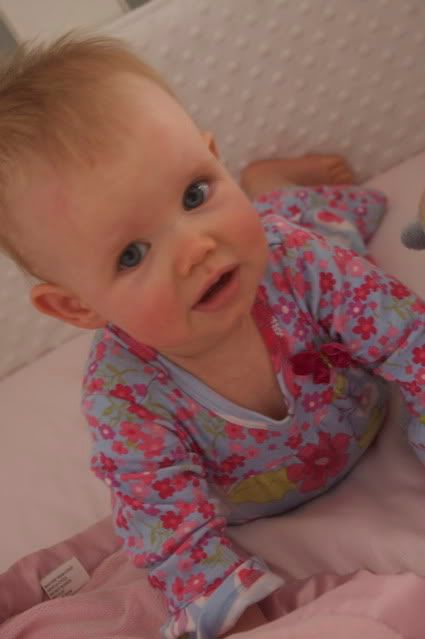 4:30 pm
awake. wasn't very happy about me taking her picture.
get her out and change her diaper. go downstairs and get a snack.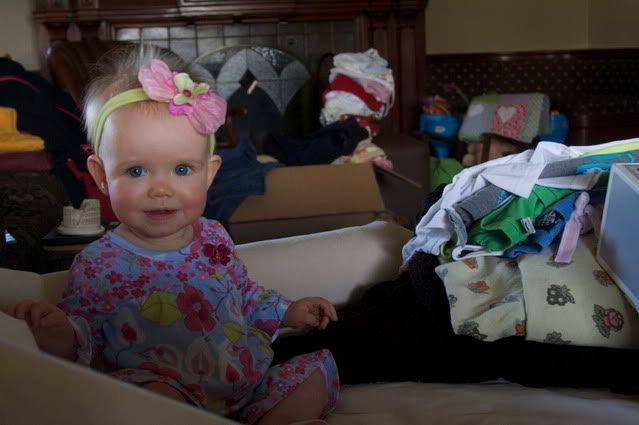 4:30-6:00 pm
play with toys or go to park if we didn't go earlier or run errands depending on the day. today we got ready for our yard sale we are having. she played with toys while we organized (toys often involve kitchenware. spatulas and tupperware are a favorite.)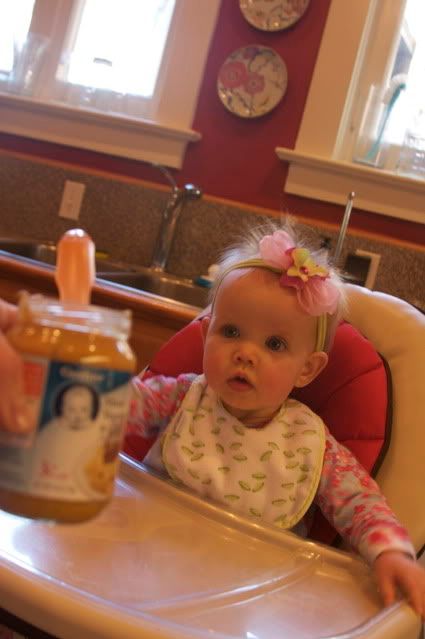 6:00 pm
dinner (fruit and veggie) play with daddy when he's done working.
sometimes we'll go out for dessert after dinner or go rent a movie.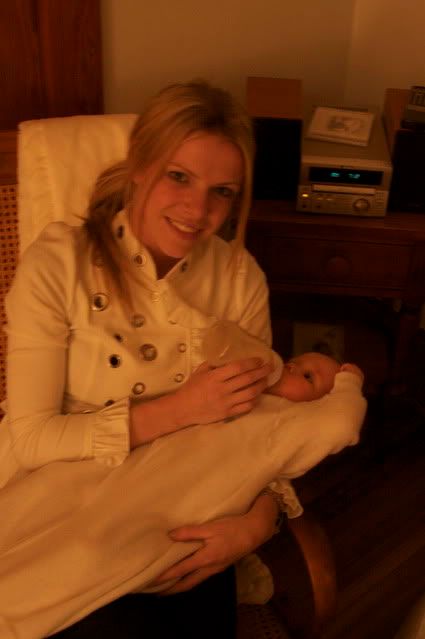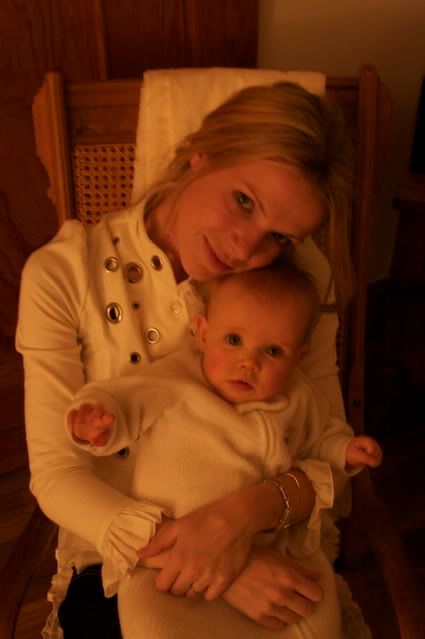 (a bath if need be, lotion rub down, change diaper, get in PJs, bottle while singing songs,
recite "good night moon", prayer, snuggle time)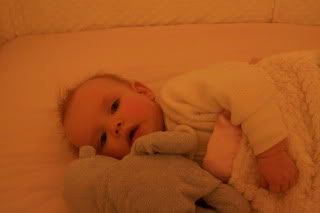 8:30 pm
bed!!! this is when i finally get some alone time with my mr.